Trends in the HVOF Tungsten Carbide Coating
Within the scope of aerospace manufacturing and specifically aerospace finishing processes, there are many innovative ways engineers are able to pull that little bit of extra performance from their projects. One of the key ways quality assurance teams are able to ensure the precision of their work is to finish the metal parts through processes such as grinding or applying coatings to them. While we are known for grinding, we also specialize in finishing High Velocity Oxygen Fuel—or HVOF—coatings. In the realm of HVOF coatings, there is quite a bit of excitement surrounding a specific type of coating. And seeing as aerospace and aviation holds the lion's share of this interest, we thought it would be fitting to take a closer look.
A recent report from Persistence Market Research published a report on the global market as it concerns the HVOF coating market using an analysis of the 2015-19 landscape and an opportunity assessment for 2020-30 to provide supply and demand trends. It's safe to say their findings are exciting for us in the aerospace industry. The HVOF tungsten carbide coating market in particular is expected to reach $1.3 billion by 2030, with the North American market expected to hold a prominent share in terms of use. East Asia and South Asia Pacific are also expected to enjoy year-over-year growth.
The growth of the HVOF tungsten carbide market is exciting, but by no means surprising. This is because the tungsten carbide powder used for the coating provides many qualities to improve performance. Tungsten carbide is a chemical carbide which contains tungsten and carbon atoms in equal measure. When these two elements combine, they produce an exceptionally hard coating that can only be polished and finished with abrasives that are harder than it such as cubic boron nitride and diamond powder.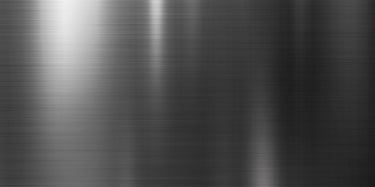 In their natural state, Tungsten Carbide coatings achieve a dark gray finish
The tungsten carbide HVOF process involves introducing the carbide into a high-pressure chamber in excess of 5,600°F resulting in a high-pressure gas accelerating towards the workpiece to provide a level, seamless finish. The HVOF process produces kinetic energy into the powder particles; when the particles hit the substrate, they lose their kinetic energy and instantly bond to the workpiece. Then subsequent particles arrive and build up the coating. The result? A very dense and cohesive coating. These coatings boast a high bond strength, low residual stress, low porosity, and high wear resistance. This process has many useful applications in the aerospace, defense, energy and automotive industries.
Increasing demand from aerospace and automotive sectors are the prime factors behind the expected growth for tungsten carbide coatings. So, if your next project requires tungsten carbide or any other HVOF coating, IPG is ready to help you with your next demanding aerospace manufacturing project.