Today's Challenges in Aerospace Manufacturing
It's no secret that designing, crafting, finishing, and installing aerospace parts is a challenging prospect requiring the highest levels of concentration, skill, and technology to achieve. As if these weren't complicated enough, there are additional challenges everyone in the aerospace manufacturing industry must recognize, face head-on, and, ultimately, conquer in order to stay afloat and prosper in the field. Let's talk about some of them.
Click Here for our The State of Aerospace Manufacturing Infographic
Material Sourcing and Shortages
Metalworking begins and ends with, you guessed it, metal. And aerospace manufacturing is certainly no exception. Steel, titanium, aluminum, copper, chromium, nickel, are just the first few on a long list of metals we need to work with whenever we work on airplane parts. There are also other materials that enter the shop like chemicals, rubber, and plastics. When it comes to finding suppliers, every aerospace procurement manager has a lot of variables to consider these including:
Cost
Material specifications
Delivery timelines
Transportation modes
Any recent changes in international trade agreements
What makes a procurement manager's job even more difficult is that they cannot see into the future and their job does not simply entail short-term strategies and knowledge of the global economy as it is right now. They also need to make decisions as far out as 10 years into the future. The better a procurement manager is able to make these strategies, the more long-term success their company will enjoy.
Maintaining Certifications
One of the key differentiators for aerospace manufacturers is the catalogue of certifications and credentials such as ISO 9001 and AS9100. Many aerospace manufacturers also maintain their International Traffic in Arms Regulations (ITAR) registration. Making sure audits and inspections are passed can be a grueling, anxiety-inducing exercise. Since not all manufacturers have the financial capacity or desire to earn the requirements, the supplier network is artificially reduced.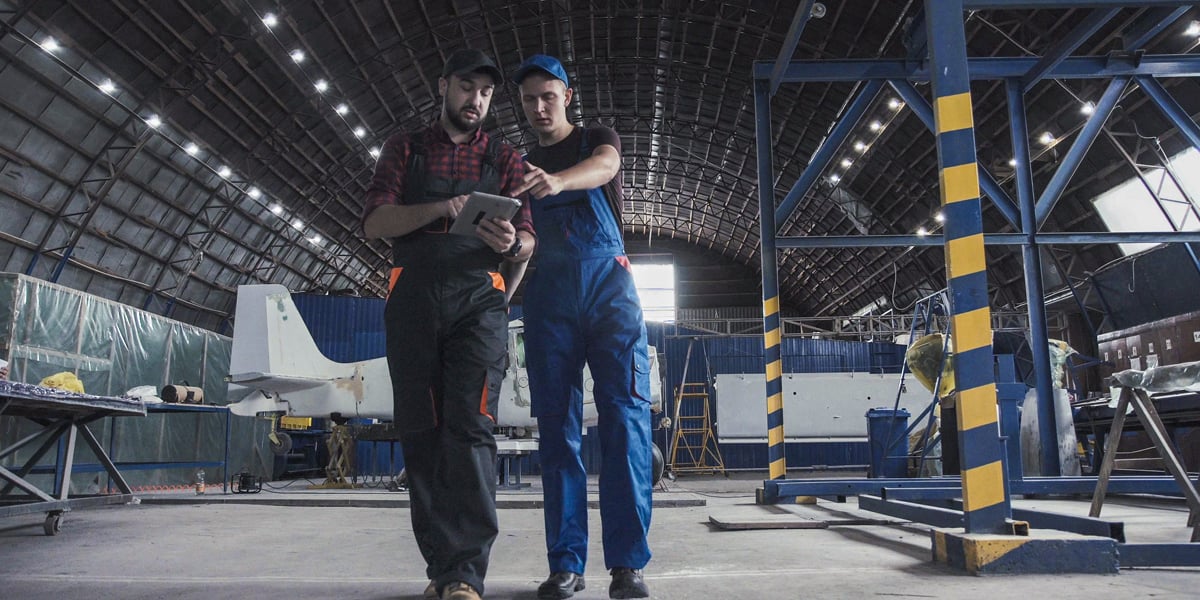 There is an emerging generational gap in the Aerospace Manufacturing industry.
Managing and Retaining Workforce
For any business in any industry, the workforce is the strongest and most critical asset and aerospace manufacturing is no exception. Growing the workforce and nurturing the necessary skills is essential for a business wanting to become and remain a leader in the industry. There is also the emerging generational skills gap. Maintaining a multigenerational workforce is crucial for succession planning, but older workers are retiring and there is concern that there are not enough younger people with the right skills to carry on the industry.
Because of increased demand, production has also increased, but there is limited expertise in supporting new programs and training regimens are not quick enough to prepare younger members of the workforce.
Pace of Innovation
The aerospace manufacturing sector is a constantly evolving one with aggressive growth and an increased focus on innovation and improvements. Everyone involved in the industry—from design to assembly—must be able to keep up the pace with each and every one of these innovations or face the very real risk of being left behind by them.
The rate of innovations is certainly fantastic for the industry, but it can put a strain on the workforce. Technological advancements are the center of the aerospace manufacturing, but we need to balance these improvements with our human capital.