Indiana Precision Grinding Unveils New Logo
With Indiana Precision Grinding celebrating its 45th anniversary, we decided the time has come to refresh our look. "Out with the old, in with the new," the saying goes. And while we thought the old look was perfectly serviceable, our company's evolution and growth into specialists in the aerospace industry led us to pursue a new brand identity. The new logo is designed to celebrate advancements in aerospace manufacturing and our commitment to seeking further improvement in air and space flight.
Over the years, Indiana Precision Grinding has made great strides in innovation, making us the leaders in grinding and finishing we are today. With these changes came our transition from a grinding shop to a fully-fledged aerospace manufacturer. To mark this change, we decided that the time has come to update our look to better represent our current position and future ambitions. Welcome to the new IPG.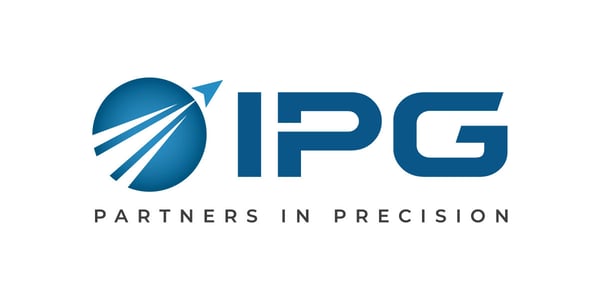 IPG Vice President Matt Cox said of the logo:
"Our logo represents a simplistic yet bold look to our IPG name, but now offers a crisp and innovative logomark that represents our endeavor to be a world class aerospace organization."
Cox says, "For the past few years IPG has moved more into an intentional marketing/branding process. We want to grow our company in many ways, but also provide an identifiable brand that our customers and potential customers can identify with."
He continued, "When we partnered with [South Bend, IN-based marketing agency] Sharp Wilkinson to manage our marketing process, things became clearer to us regarding our brand vision. The IPG logo has been simple and identifiable for many years with many versions of tag lines. Dave and I agreed that now was the time for a new logo to represent our vision to launch further into the aerospace industry."