A Profile in Service: The Story of IPG's Customer Success Team
Indiana Precision Grinding's customer success team was started in 2020 to address the issue that most machine shops often overlook – customer service. While producing high quality parts remains a priority, our customers are what continues to drive IPG's success. We created this team because our clients are important to us and we want to be transparent with the IPG process every step of the way.
The customer success team is currently comprised of four members: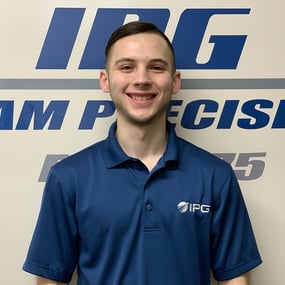 Andrew Cox - Customer Success Agent
From answering the phone to sending out surveys, Andrew Cox is the voice you will hear whenever you give us a call. He is the point of contact for placing orders and filling out the beginning paperwork.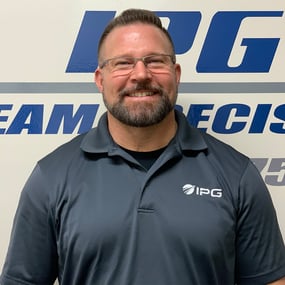 Jason Quellhorst - Customer Success Specialist
Jason is referred to as the schedule watchman and serves as the liaison between customers and IPG team. After placing an order, he reviews the paperwork while checking for terms and conditions, specifications and requirements for the parts. After reviewing the paperwork, Jason reaches out to each customer acknowledging that IPG has accepted their order, confirms pricing and provides an estimated completion date. He will also contact each customer when the order has been completed to confirm your preferred delivery method. Should you have any questions about the status of your order, Jason is the point of contact.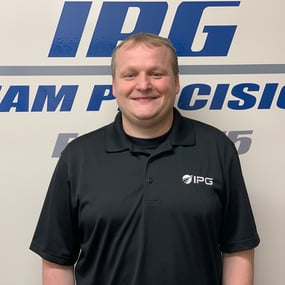 Keith Smith – Production Specialist
Originally IPG's production manager, Keith's role has been refocused as the production specialist for the customer success team. Keith's background in production has allowed us to utilize his strong suits in scheduling and technical data to benefit the team. After Jason reviews the paperwork and speaks to the customer, Keith will review the contract to make sure all of the data and production process is correct for the production team. Keith collaborates with the production team to ensure that all issues and requests are resolved in order to process the parts.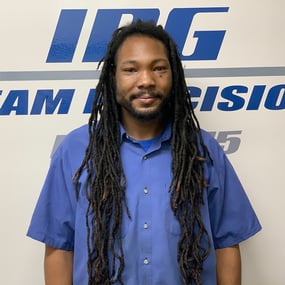 Ronald Frye - Customer Success Associate
Similar to Keith, Ronald's role was refocused to benefit our new funnel. Whether you are dropping off an order or picking up, he is the first and last face you will see when you visit our shop. For orders that need to shipped, Ronald is the last human hands that will touch your parts before they're shipped. He ensures that all order documentation is present, checks quantity order and packs each order safely.
Whether you're a first-time customer or have been with us since the beginning, the goal with our customer success team is to delight each customer through every step of the production process. This team was created with our customers in mind to provide a clear funnel of communication for each point of the process. We encourage you to reach out if you have any questions about placing, status or delivery of your order.